Attention in the pits! You asked for it… YOU GOT IT! Now it's Time To BRING IT!
On Saturday, August 31st Pro Street Will Shake things up at the 2019 Go Big Chassis Shop Supernationals! Pro Street is now part of the main event and will run at the Supers! Want your Company name on this class? PM me before it's gone.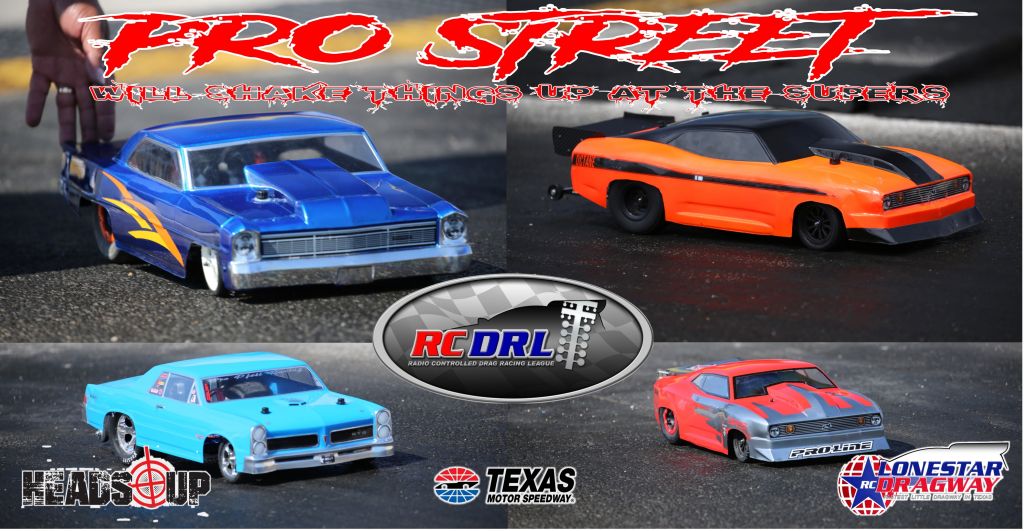 Here are the current Rules for Pro Street:
Pro Street – Pro Tree
● Heads-up racing during eliminations after 16/32 car field is determined.
● 2 qualifying passes, qualifying position based on quickest ET, quickest 16/32 cars qualify for elimination rounds.
● 2wd Short Course Truck based Chassis (such as Slash or XXX-SCT ) Aftermarket Chassis allowed as long as they meet wheelbase and weight requirements.
● 2 wheel drive cars ONLY.
● Wheelbase 11"-14" with Rubber tires only.
● SCT based bodies must cover all 4 wheels, no window cut-outs.
● 2s LiPo 8.44 maximum volts, NO LiHV Charging
● Must have at least 1⁄4 inch suspension travel in the rear of the car, front suspension optional.
● Rubber Tires Only must fit underbody.
● Min Weight 4lbs 4oz
● Pro-Street will require Tech Check before each pass. They will check weight, voltage, 2wd, and Tires.