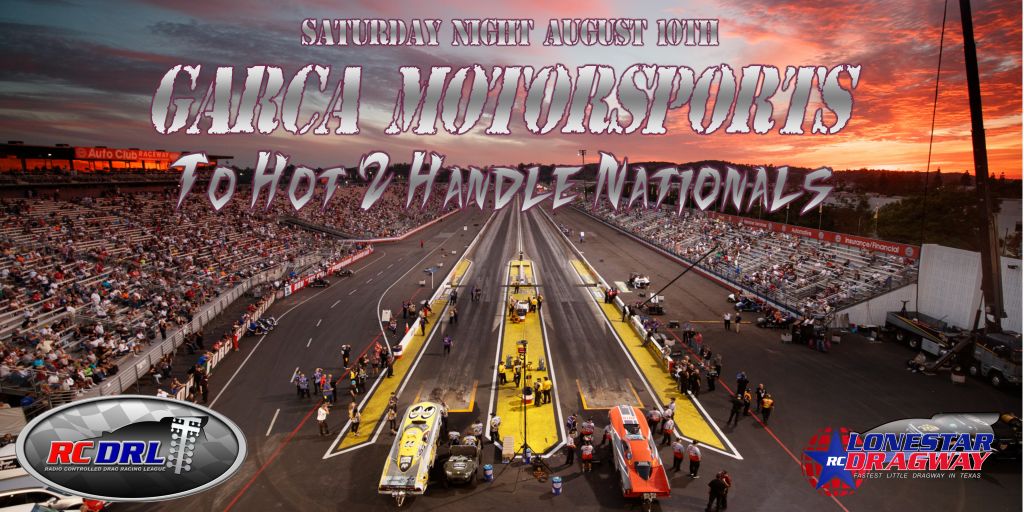 Round two of the 2019 Countdown to the Championship finds the RCDRL Texas bunch racing under the lights due to high temps at the 3rd Annual Garca Motorsports To Hot 2 Handle Nationals August 10th. Big thank you once again to the Garca Motorsports Team for this sponsorship for the third year in a row.
Gates open at 2pm, TNT, from 3:45pm to 5:45pm
Qualifying Starts at 6pm
Eliminations Starts after Q2.
Young Gunners will run all their rounds in between other classes and will be finished by the end of second-round action.