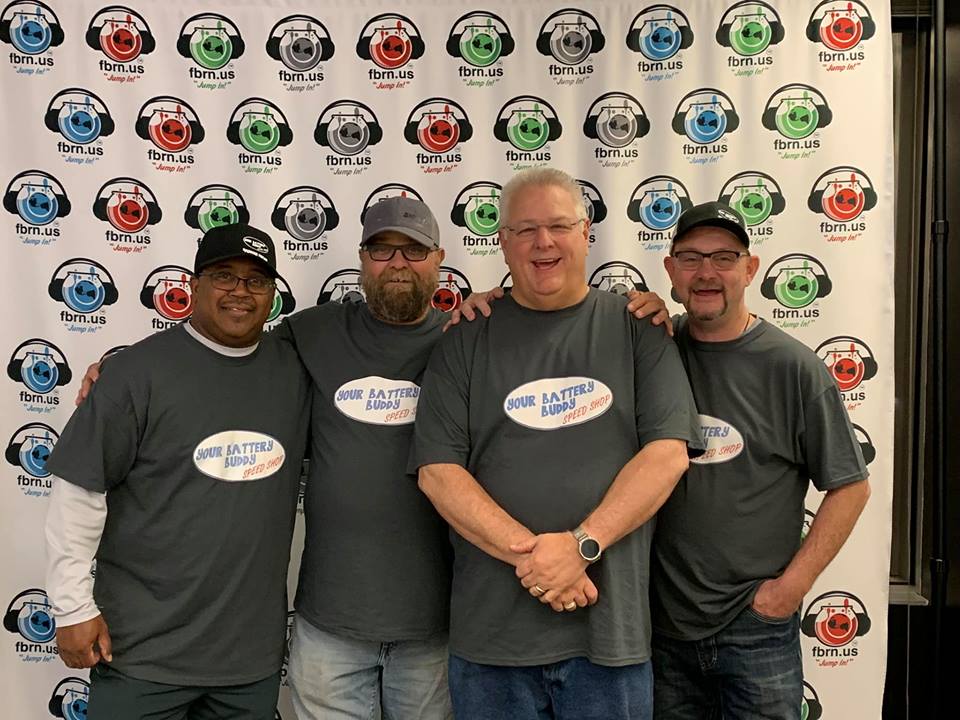 Join Jilly Milly as she welcomes in the Your Battery Buddy owner Norris Graves and his team Dewayne Shipman, Joel Shipman, and Duncan Jones while we talk RCDRL history and get to know these guys better. We found out how they became a team and what classes they run and much much more.
President Mike Mercadel surprises us in the studio and we take a call from a very special guest Samantha, mother of TJ and grandmother of his Angels, as we discuss a very special race coming up. TJ's Angels race is set for 4/27/19 to help raise funds for the young children left behind and to raise awareness beyond our league.
We had a blast in the studio with this group of guys! We talked about racing, batteries, trackside shenanigans and rabbits! If you missed last nights live show, don't worry the podcast is HERE!
Thank you Your Battery Buddy team Norris Graves Duncan Jones Dewayne Shipman and Joel Shipman for coming in! — with Duncan Jones, Dewayne Shipman, Norris Graves, and Joel Shipman.
Join Jill and the  YourBatteryBuddy.com Racing Team on the RCDRL Nation Radio Show recorded on air live @ the Fishbowl Radio Network- Gray Stream.