For those that do not know, we do have a rules committee that takes pride in their position with the RCDRL. They take time out of their day and weekend to help shape and build this league. They're from many different backgrounds of RC both in class categories and experience. Much is asked of them, and they are highly appreciated.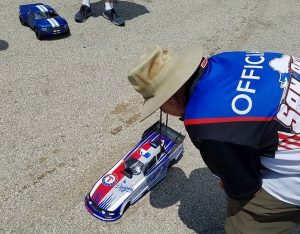 When there is a change to a rule, it is discussed and voted on after reviewing all points from each person. Structure-based racing is still based on our motto of Fast, Furious, Family, Fun. When something has structure, it sets the foundation. With a firm and strong foundation, it helps with reducing the risk of failure by having a quality-based program.
With all that said we realize we will not be able to please everyone. Some of the changes for the 2018 season will affect some of our members as it has affected me with my Losi-8 basically being ousted from Street Eliminator. However, I will support this move from the board and roll with the punches.
Here are some of the other changes you can expect in 2018 to further enhance our racing experience.
Read moreWhat's New for 2018? RCDRL Announces Changes to Quick-16, Street Eliminator and More…